Home
|
Bios
|
Calendar
|
Programs
|
Recordings
|
Photo Gallery
|
Bluff Country Gathering
|
2020 LANESBORO BARN DANCE
Our 26th Season

Officially Cancelled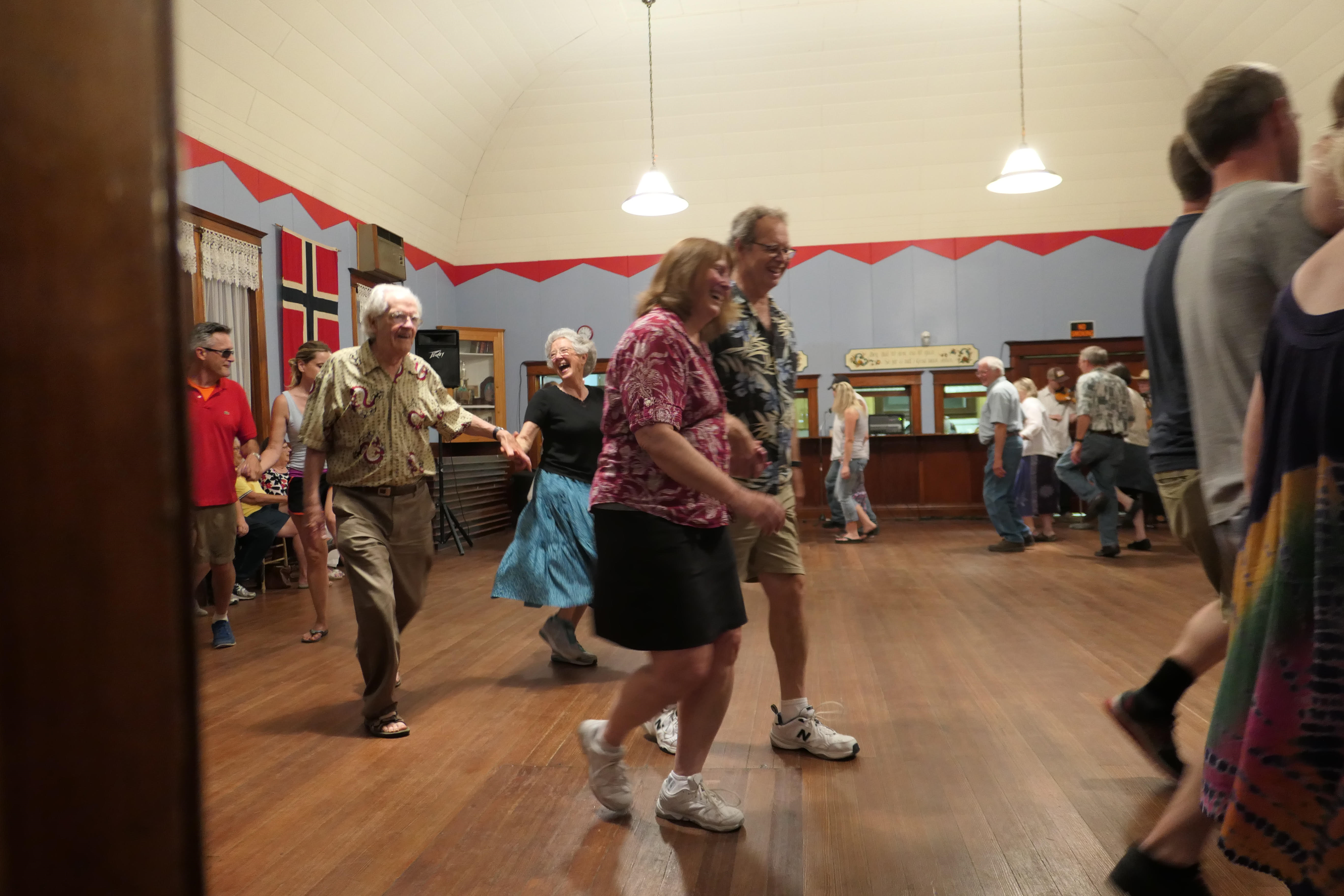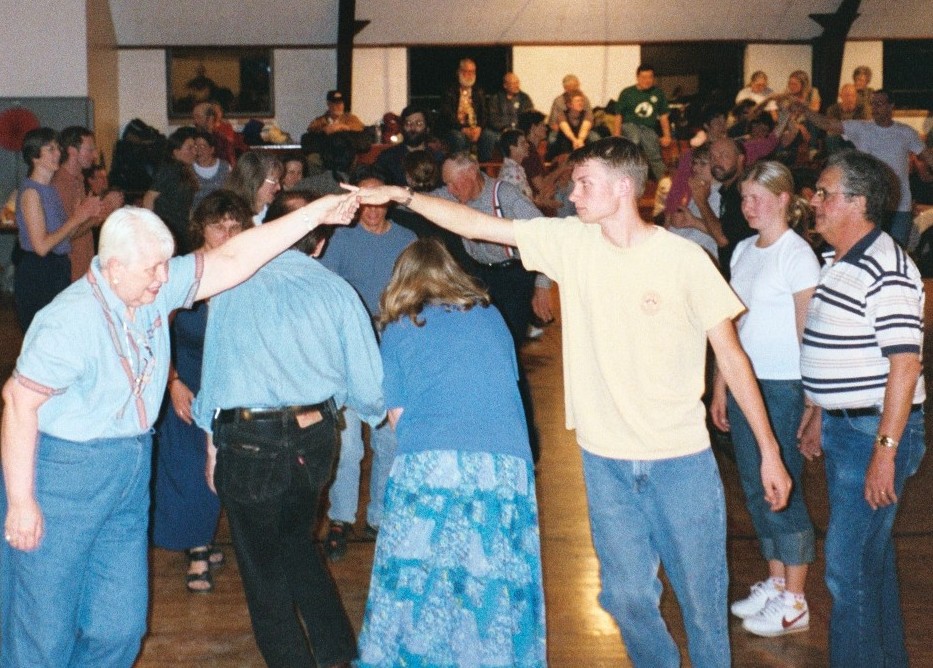 Schedule
May 16 at Lanesboro Community Center, 8:00 PM. This dance is part of the Bluff Country Gathering and will feature all the staff musicians from the Gathering. Admission is $10.00 for this dance only.
Friday June 19 at DreamAcres Farm, near Wykoff, MN at 7:30 PM with caller Sue Hulsether and fiddler Tim Foss. CANCELLED
Friday July 17 at Sons of Norway Hall, Lanesboro, MN 8 PM. Caller Pop Wagner and fiddler Betsy Neil CANCELLED
Saturday August 15 at Sons of Norway Hall, Lanesboro, MN 8 PM. Caller Paul Tyler and fiddler Pamela Longtine. CANCELLED
Saturday September 12 at Sons of Norway Hall, Lanesboro, MN 8 PM with caller Shawn Glidden and fiddler AJ Srubas. CANCELLED
DreamAcres is located at 17289 County Rd. 8, Wykoff, MN. For directions: http://dreamacresfarm.org/directions/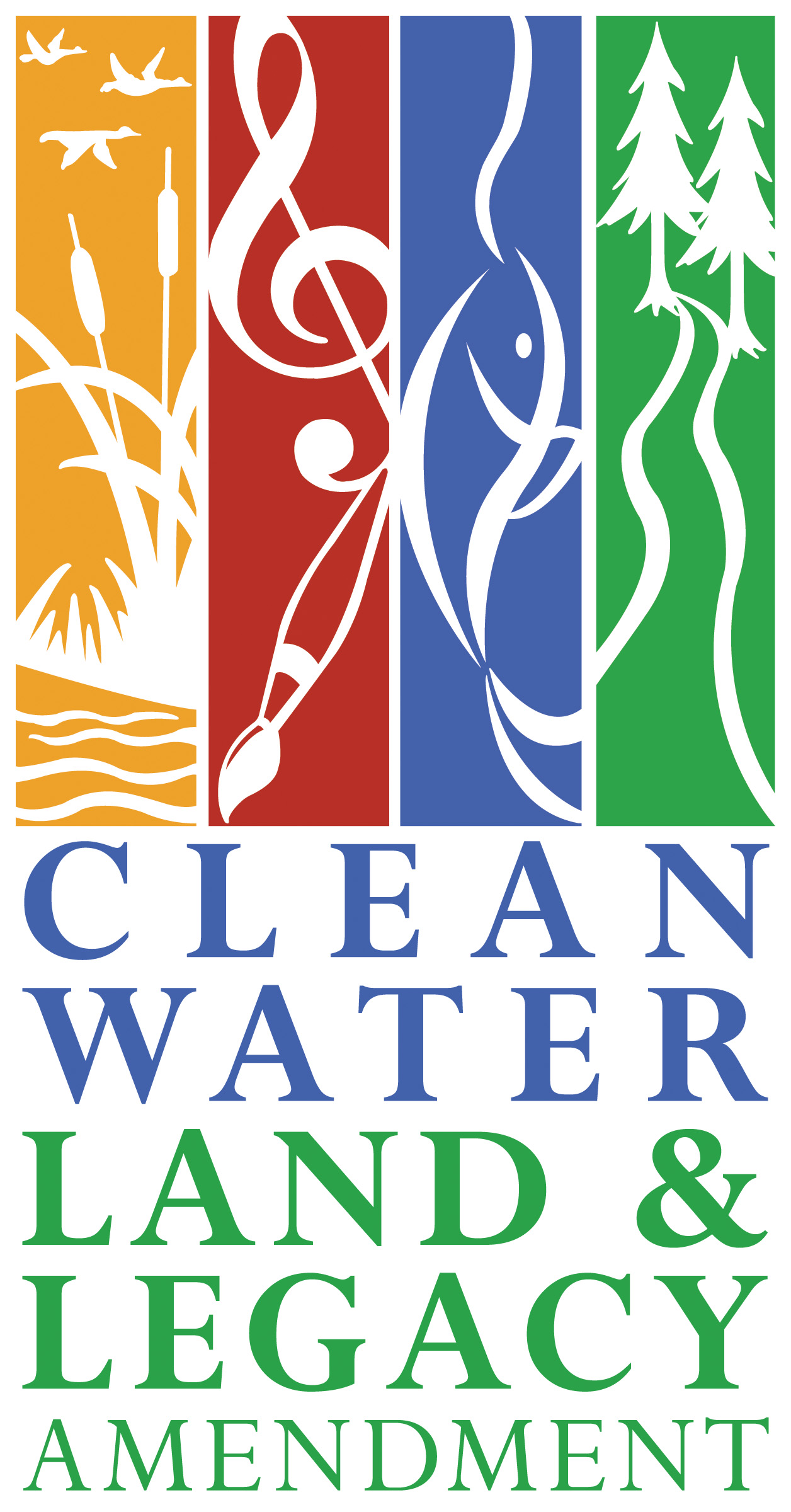 This event is made possible by the voters of Minnesota through a grant from the Southeastern Minnesota Arts Council, Inc. thanks to a legislative appropriation From the Arts & Cultural Heritage Fund.
History
The Lanesboro Barn Dance was begun in 1995 by Bob Bovee & Gail Heil. It is an old-fashioned square dance, typical of many of the dances held throughout the Midwest in the past, in barns, homes and community halls.
The dance is held at this year at the Sons of Norway Hall in Lanesboro and DreamAcres Farm, near Wykoff, MN at 8:00 PM, always with live music and calling (including teaching). Dancers need not have prior experience, nor do they need to come with a partner. Admission is $8.00.
2020 marks the twenty-sixth season of the Lanesboro Barn Dance. Here's the poster from the first dance.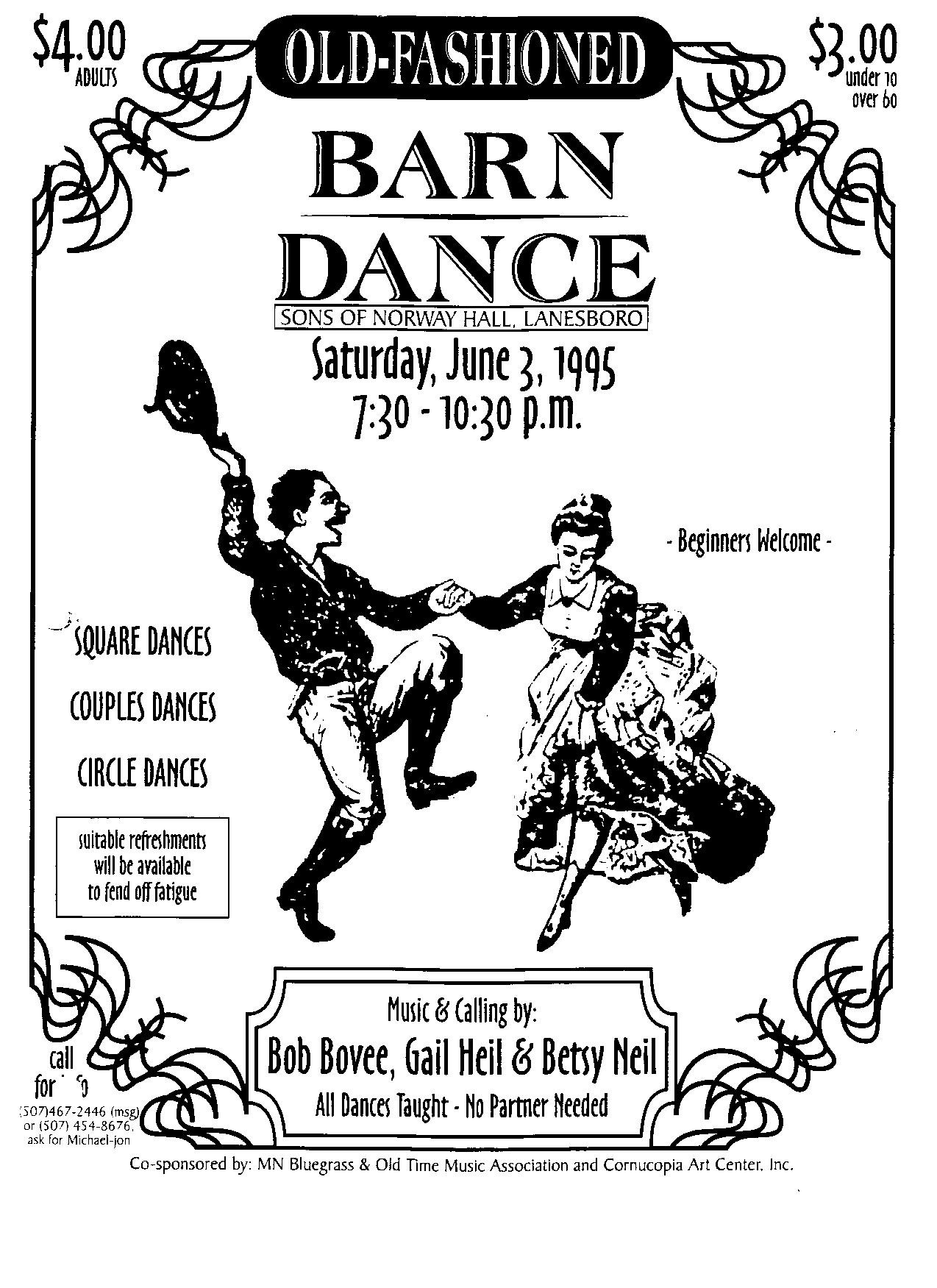 Our Mission: The Lanesboro Barn Dance is dedicated to the perpetuation of traditional American music and dance for audiences of all ages and levels of experience. We present 3-6 dances per year with live music and dance calling.